Info from http://www.ndss.org/Advocacy/Advocacy-Programs/Buddy-Walk-on-Washington/
The NDSS Buddy Walk on Washington is an annual two-day advocacy conference that brings the Down syndrome community together to advocate for legislative priorities that impact the lives of people with Down syndrome and their families. Advocates meet with members of Congress and their staff on Capitol Hill to advance education, research and healthcare for people with Down syndrome.
The 2013 Buddy Walk on Washington will be held on March 13 & 14 in Washington, DC.
Message from NDSS -
Dear Friends,
Please urge Sequenom to meet all NDSS criteria for prenatal test companies. To see the NDSS Criteria to Evaluate Companies with Non-Invasive Prenatal Diagnostic Tests for Down Syndrome click here.
Click here to download the customizable letter and email it to info@scmmlab.com.
Best, NDSS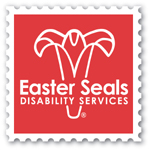 Early intervention funding is in danger of being frozen by Congress.
CLICK HERE to send a message to your Congressman through the Easter Seals site.
(https://secure2.convio.net/es/site/Advocacy?cmd=display&page=UserAction&id=443)